Payment methods
Online & offline
Choose between different online and offline payment methods.
At Rakedi, we work with a two-stroke control solution. This means that ordering and payment are two separate flows.
Why the two-stroke ordering solution and what are the advantages of our two distinct channels?
When the customer placed an order, he chooses a time slot available for pickup or delivery. The time slot fills up immediately and the following customers have real-time information about available time schedules. It is only after submitting their order, and if the customer has chosen to pay online, that he is directed to our online payment partner (Mollie or CCV) to make the payment.
In this way, the merchant can start preparing the order without the customer's electronic payment delaying the process. In addition, the time slot reserved for the customer is fixed.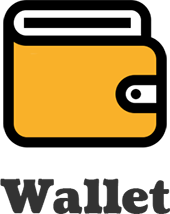 Your customers can create their own electronic wallet for quick payments and reduce your transaction costs.
What is it?
Small orders (e.g. sandwiches) increase the transaction costs of electronic payments. Your customer creates an electronic wallet with a purchase credit. As a merchant, you receive the amount deposited into your account in one go and the customer quickly settles his account with his wallet.
How much does it cost?
Activation
This feature is standard in your Rakedi online ordering solution and is therefore free. Any amount added to the portfolio by the client will be credited to your account.
Your costs as a trader
PSP (Mollie or CCV) costs for the chosen means of payment.
For your client
Free, of course!
Ordering online goes hand in hand with online payment!
Because at Rakedi, we try to avoid fixed operational costs, we have opted for a PSP (Payment Service Provider) which only charges a fee if there is also an electronic payment transaction. So you control the costs! Here, too, we relieve Rakedi's customers as much as possible of their worries.
We have chosen two European partners that offer all payment methods at a competitive rate.
More about mollie
More about CCV