GoodLife Foods, formerly Izico Food Group, is one of Europe's largest suppliers of branded and private label frozen products.
The Bicky brand has been well established in Belgium and the Netherlands since 1981: the year the legendary Bicky burger was born. The original 7-layer recipe has remained unchanged since then. The grilled sandwich, the delicious burger and its three unique sauces, crispy onions and cucumber salad make Bicky Burger the centerpiece of Belgian burgers.
Bicky products are distributed by a network of more than 700 fryers who have chosen the concept of the official Bicky dealer.
Website

Activity

Frikandels (meat snacks), hamburgers, meatballs, mini-snacks, croquettes, spring rolls, samosa and other ethnic foods and pasta.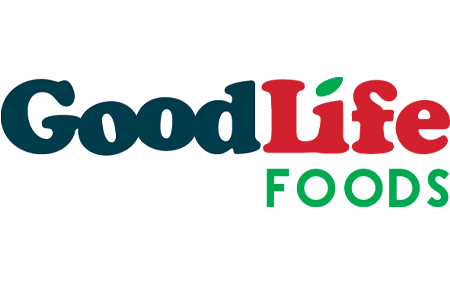 Bicky Official Dealers are self-employed, independent food service stores who have consciously partnered with GoodLife Foods to include the broad product portfolio in their range and visibly combine their business with the Bicky identity.
Respecting the individuality of each Belgian Fries store is at the top of the list of priorities and bringing them together around a common brand identity is a big challenge in which GoodLife foods have been particularly successful. This challenge was also important for the specifications Rakedi received to develop an online food control solution for this vast network. Rakedi's uniqueness in providing each entrepreneur with his own website has been wonderfully well adapted to the requirements and Bicky Click&Eat was born very quickly. A brilliant tool in which each official distributor of Bicky finds itself in its local specificity and the power of a centrally managed network. After a brief pilot project, an active deployment was quickly selected.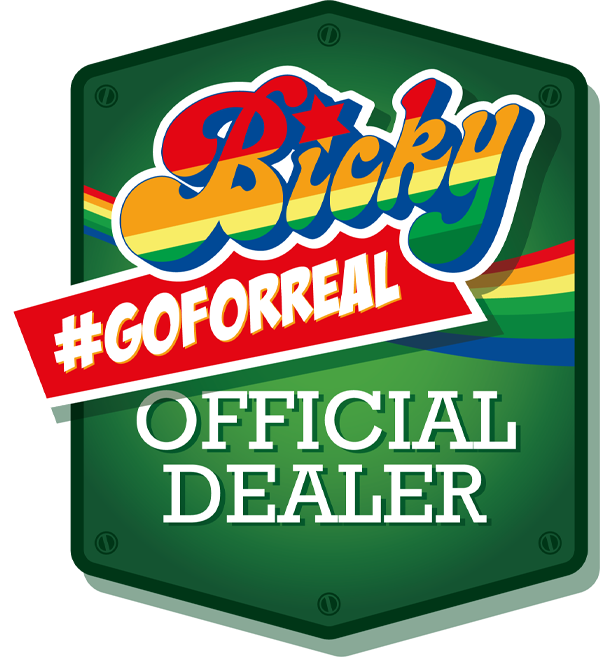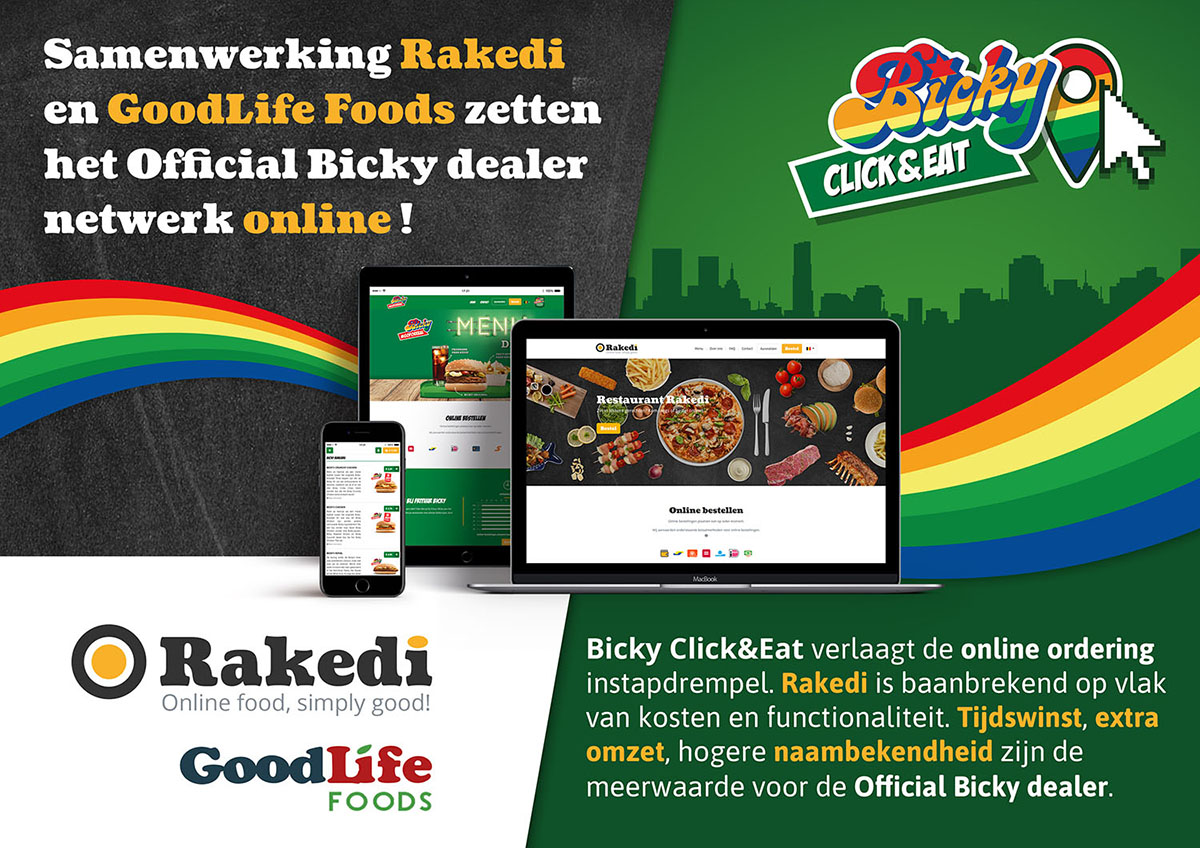 GoodLife Foods has also opted for a Rakedi portal, which allows it to monitor the network in real time, track sales data from its own assortment and measure the impact of promotions.
Promotions are also available on all websites in real time and simultaneously, making Bicky Click&Eat a powerful network with strong marketing focus. A regular consultation takes place between the management of GoodLife Foods and Rakedi and many specific points have been addressed, improved in respect of the individuality of the independent contractor who trusted Bicky Click&Eat.
We are always looking for ways to support independent food service owners who choose the one and only Bicky Burger. In this search, we could not ignore the speed at which online ordering is making inroads in the entire foodservice world. With Click&Eat, we want to lower the threshold for Official Bicky Dealers, but it is also important to us that each fries shop can retain its individuality. Rakedi turned out to be the ideal partner for this. Not only did we develop a high-quality website with an ordering module, we also ensured that every fries shop could personalise its website even further with photos, opening hours, promotions, etc.
Tom Stevens, Brand marketeer Bicky & Channel Marketeer OOH BeLux at GoodLife Foods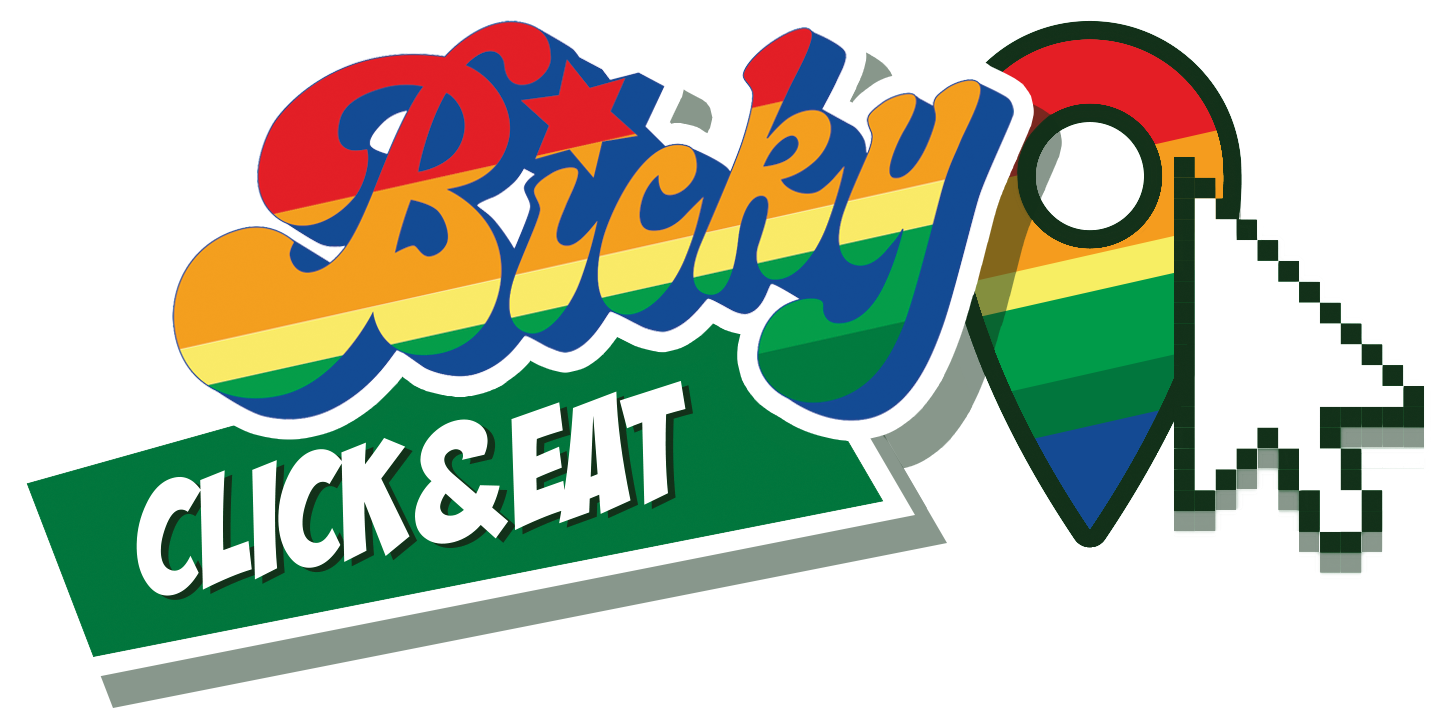 Customer's voice
Testimonial

As a Bicky distributor, you get the best solution to make your business visible online and draw customers' attention to Bicky burgers. Bicky burgers are presented with beautiful photos and I also enjoy additional benefits on promotions that are put on my website. It's a win-win situation!
Matthias Mehauden, owner of Frituur De Speurweg