It all started out like a lot of small businesses. A concrete question, an idea on how to solve it. Joining the right people, a lot of projects and above all a lot of desire to undertake!
A difficult year for food service
We have had a year of exceptional growth, the global pandemic and government actions have deeply shaken the food service sector. We are very proud of the fact that we have been working hard for months to help so many entrepreneurs develop their online food ordering solution.
Pilot project Bicky Click & Eat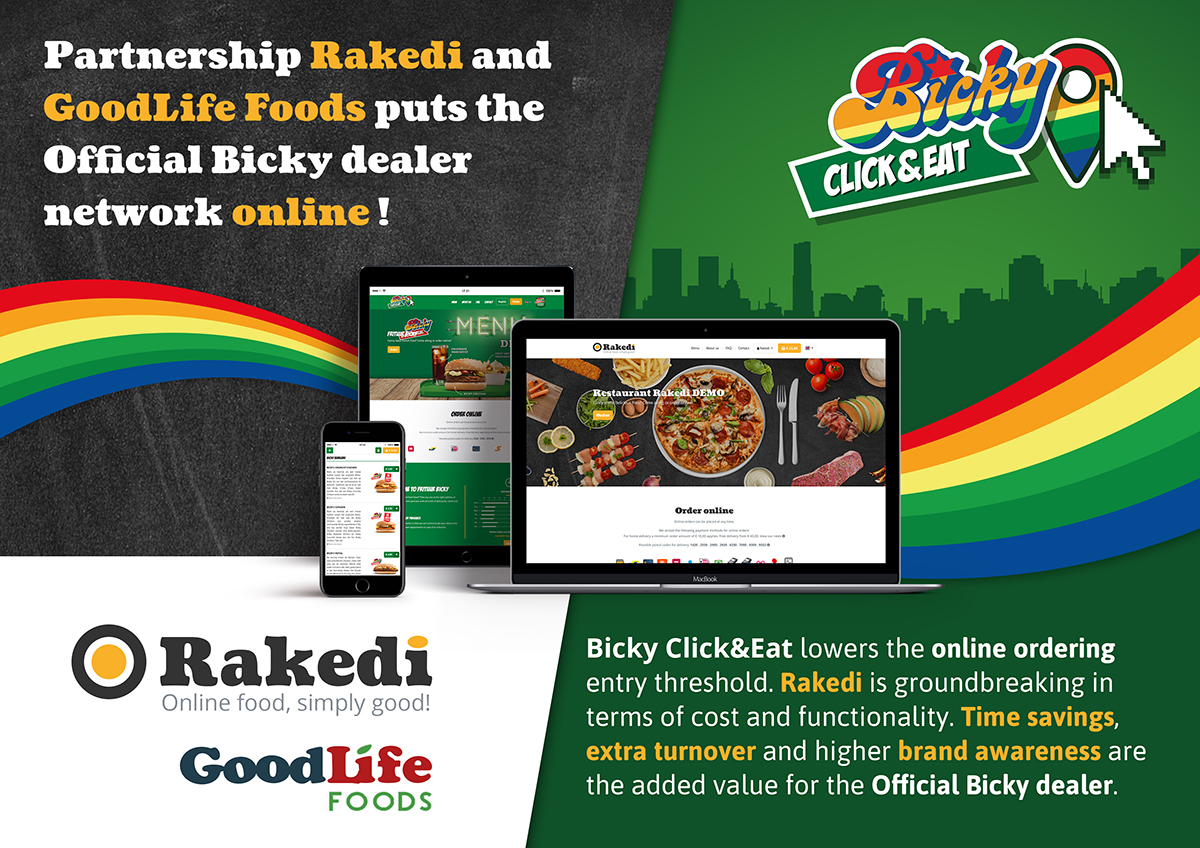 GoodLife Foods entrusted us with a pilot project to provide its Bicky Official Dealers, at the time a network of about 650 Belgian Fries outlets, a Rakedi solution called "Bicky Click & Eat". We are fully committed to this project and, in no time, 20 Official Bicky Dealers are committed to the project. Short time after, GLF decided to deploy Bicky Click & Eat throughout the network,the testing phase has passed!
Careful prospecting
The Rakedi website with its online ordering platform is programmed and ready to use. The first customers give us their trust and the whole team is committed: an informative website, documents for registrations, the collection of pictures for our food library, marketing campaigns, listening to the valuable comments of our first customers. And we're still prospecting!
Creation of Rakedi bv
Dieter, his wife Kelly, Christian from Ternat and Eddy, Dieter's father, decide to join forces and create "Rakedi, online food, simply good!" above the baptismal grounds. A new player in the market!
We ordered fries and all of a sudden...
It all started with a technical question when ordering fries in Ternat. If Dieter couldn't reprogram elements of an online ordering solution... A few days later, he knew: it's better to rebuild it from scratch! Many refelctions, calculations and enthusiastic ideas are born...